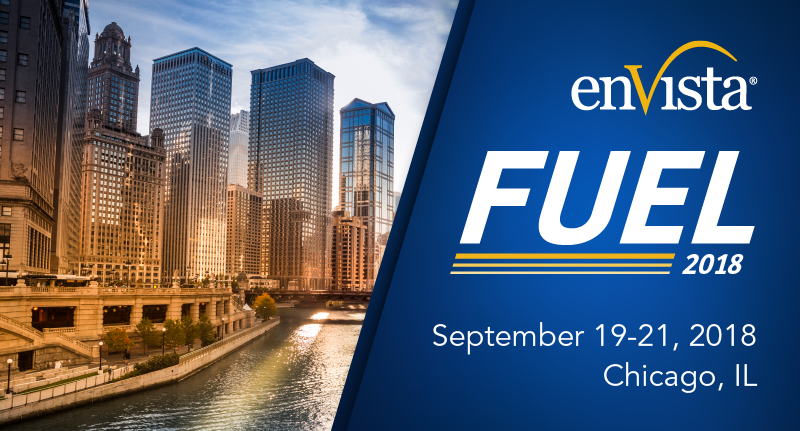 Join us this September 19th - 21st for our annual supply chain, transportation and unified commerce executive summit and educational conference in Chicago, IL!
Attendees will be able to sit in on breakout sessions broken up into the following tracks:
Distribution Center Design and Optimization
Supply Chain Network Design and Optimization
Transportation Analytics, Visibility and Implementation
Transportation Strategy
Unified Commerce
Few executive-level conferences are solely designed to help supply chain, transportation and unified commerce leaders connect with their peers in order to share ideas, shape best practices, and learn how to address some of the biggest challenges faced in today's competitive and complex market.
Who Should Attend?
Current enVista clients and supply chain, transportation and unified commerce executive leaders interested in learning more about optimizing global operations are invited to attend. Through three keynote presentations and 25 breakout sessions attendees will hear from featured client speakers and well-known companies such as:
Luxottica
CBRE
Sephora
Best Buy
Tractor Supply Co.
And many more!
What to Expect
Keynote Messages:
The conference will kick off with a keynote message on The State of Logistics from Rick Blasgen, President of the Council of Supply Chain Management Professionals (CSCMP).
Throughout the conference, keynote messages will also be delivered by Adrian Gonzalez of Talking Logistics and enVista CEO Jim Barnes.
Barnes will host "Fueling Your Inspiration and Understanding: An Interactive Fireside Chat with Senior Client Executives Around Their Current and Long-term Supply Chain and Unified Commerce Initiatives," featuring executives from Tractor Supply Co., Sephora, CVS and Spencer's. Adrian Gonzalez will deliver the concluding keynote on "Defining Your Own Logistics Competitive Weapon."
Breakout Sessions:
Here are just a few of the breakout sessions that will be presented at FUEL:
Track 1: DC Design and Optimization - How Best Buy Rolled Out a Single WMS Solution Across its Omni-Channel DC Network presented by Best Buy
Track 2: Supply Chain Network Design and Optimization - How to Mitigate Rising Labor and Transportation Costs in Your Supply Chain presented by CBRE
Track 3: Transportation Analytics, Visibility and Implementation - How Business Intelligence Shaped Our Global Transportation KPIs presented by Lutron
Track 4: Transportation Strategy - How Can Regional Carriers Help You Compete in an Amazon World? Presented by OnTrac
Track 5: Unified Commerce - OMS is the New POS presented by Boston Retail Partners and American Freight and Furniture
Key Takeaways:
The conference will bring together dozens of supply chain, transportation and unified commerce executives. This conference is designed to fuel:
Insights and learnings to help supply chain, transportation and unified commerce leaders optimize global operations and enterprise commerce
Connections, conversations and peer-to-peer learning between executives in an upscale, intimate conference venue
Innovative ideas and best practices shared during industry roundtables and 20 breakout sessions featuring client presenters and case studies
Inspiration and actionable advice from dynamic keynote presenters and industry experts
Attendees will also get the opportunity to network, socialize, and build relationships, including evening receptions and a Spirit of Chicago lakefront dinner cruise Thursday evening.
What Others Have Said About FUEL
Here are a few thoughts from attendees last year about why you should attend:
"It's one day of learning everything you can learn about your supply chain and the different aspects of it. It touches everything I'm doing. It's worth it." – Jody Swentik, Briggs & Stratton
"It was great to learn what the industry and peer groups are doing in their respective supply chains and how they're optimizing and getting smarter and how we can utilize the same ideas and strategies." – Oliver Huber, Lutron Electronics
"My main take away was learning about different ways I can manage my freight and the resources that are available." – Anna Ameduri, Glidewell Laboratories
"My favorite thing about FUEL was the ability to network with folks who are facing the same types of decisions that I am. You learn that the challenges are very similar even in different types of companies." – Jeff Starecheski, CVS
If you're interested in attending FUEL 2018, click envistafuel.com to find out more!