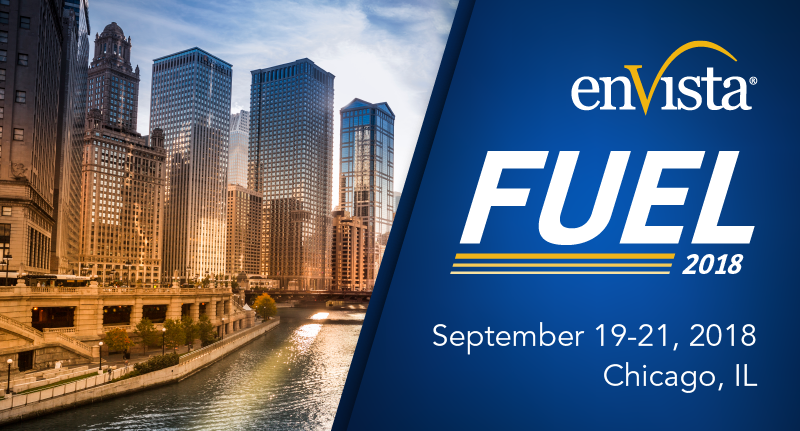 Join us September 19th - 21st for our annual supply chain, transportation and unified commerce executive summit and educational conference in Chicago, IL. Attendees will be able to sit in on breakout sessions from 5 distinct tracks and learn from dozens of supply chain, transportation and unified commerce executives.
This conference is designed to fuel:
Insights and learnings to help supply chain, transportation and unified commerce leaders optimize global operations and enterprise commerce
Connections, conversations and peer-to-peer learning between executives in an upscale, intimate conference venue
Innovative ideas and best practices shared during industry roundtables and 20 breakout sessions featuring client presenters and case studies
Inspiration and actionable advice from dynamic keynote presenters and industry experts
5 Reasons to Attend FUEL 2018
1. The Spirit of Chicago Lake Michigan Cruise
Thursday night after the conference opens, our guests will be treated to a casino-themed lakefront dinner cruise where attendees will be able to network and socialize while they enjoy the wonderful nighttime view of the Chicago skyline and play a variety of casino games.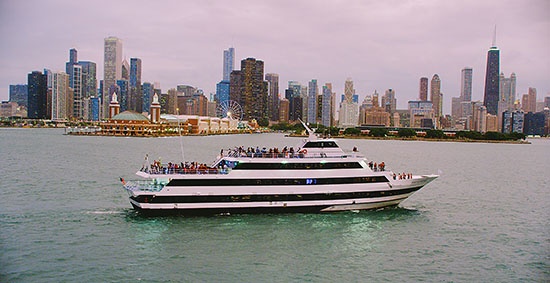 2. Strategic Keynote Sessions
Attend keynote sessions from industry leaders to hear about their long-term supply chain initiatives, the labor crisis and how companies are using their logistics as competitive differentiation.
FUEL 2018 will feature four different keynote sessions:
The State of Logistics

Rick Blasgen, CSCMP

The Great DC Labor Crisis: Where We Stand and What to Do About It

Charlie Hillebold, HCM | Tim Short, Wegmans Food Markets | Jerome Dubious, 6 River Systems

Fueling Your Inspiration & Understanding: An Interactive Fireside Chat with Senior Client Executives Around Their Current and Long-term Supply Chain & Unified Commerce Initiatives

Jim Barnes, enVista | Colin Yankee, Tractor Supply | Mike Racer, Sephora | Jeff Starecheski, CVS | Casey Lowrey, Spencer's

Defining Your Own Logistics Competitive Weapon

Adrian Gonzalez, Talking Logistics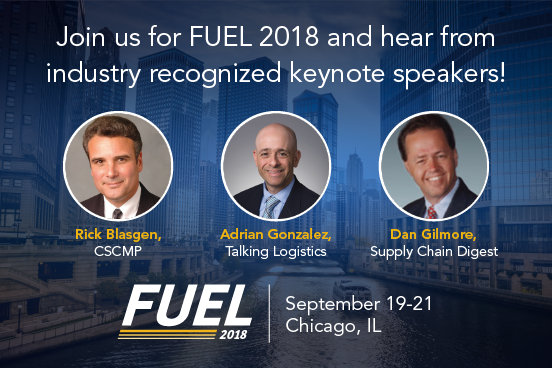 3. Network with Industry Peers Who Are Facing the Same Challenges
Few executive-level conferences are intentionally designed to help supply chain, transportation and unified commerce leaders connect with their peers in order to share ideas, shape best practices, and learn how to address some of the biggest challenges faced in today's competitive and complex market. FUEL is intentionally designed to foster greater peer-to-peer connection and opportunities for executives to network and share ideas.
Quotes from 2017:
"My favorite thing about FUEL was the ability to network with folks who are facing the same types of decisions that I am. You learn that the challenges are very similar even in different types of companies."

-Jeff Starecheski, CVS
"It was great to learn what the industry and peer groups are doing in their respective supply chains, and how they're optimizing and getting smarter and how we can utilize the same ideas and strategies."

-Oliver Huber, Lutron Electronics
4. Actionable Breakout Sessions Across 5 Tracks
DC Design and Optimization
Supply Chain Network Design and Optimization
Transportation Analytics, Visibility and Implementation
Transportation Strategy
Unified Commerce
Learn from well-known brands about how they dealt with the very same problems you face in your business.
Companies like Best Buy, Ulta, Luxottica, Baldor, GNC, Moen, Tractor Supply, Vera Bradley, SanMar and many others will tackle topics impacting the supply chain, transportation and unified commerce facets of their organizations.
Thought leaders from these companies will discuss how to mitigate rising labor and transportation costs, competing in the age of Amazon, product flow design and inventory strategy as well as share their own stories of success – along with many other relevant topics!
Quotes from 2017:
"My main take away was learning about different ways I can manage my freight and the resources that are available."

-Anna Ameduri, Glidewell Laboratories
"It's one day of learning everything you can learn about your supply chain and the different aspects of it. It touches everything I'm doing. It's worth it."

-Jody Swentik, Briggs & Stratton
5. It's Happening in One of the Best Cities in the U.S. - Chicago!
While you will stay busy with the conference, this would be a great time to make a long weekend out of the trip and see what the city has to offer. Head to the ballpark to check out the Cubs or White Sox, go to Navy Pier to ride the ferris wheel, do some shopping on the Magnificent Mile, or eat at any number of great Chicago food destinations.
Conclusion
This is an event you do not want to miss! Take a look at the wrap-up video from last year's conference to see what you can expect at FUEL 2018!
Visit envistafuel.com for more information or register here.
We look forward to seeing you!