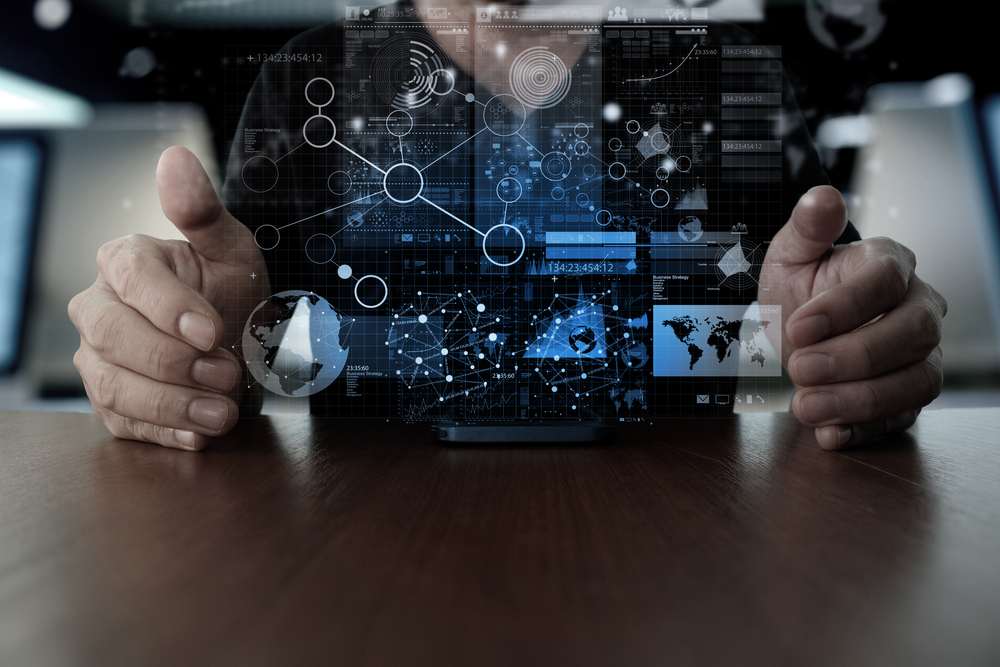 Dynamics AX/D365 isn't your only data source
In today's environment, it's virtually impossible to find an organization that has 100% of their data residing in their Dynamics AX or D365 system. There are always other systems that have valuable data and need to combine with your ERP data for better, more accurate decision-making.
These systems could be internal (CRM, WMS, TMS, LMS) or external (Payroll, Social Media, Google Analytics, Market Data, Sensors) and the data, when organized and used correctly, can point your organization to missed and/or new opportunities.
If your company hasn't moved to a Modern BI platform, your IT team, analysts, or business power users are more than likely pulling together manual reports via excel from these various data sources.
There are a couple issues with this approach and it can be costly and misguiding.
The first issue is time, which is a cost to your organization. The manual processing of pulling reports, dashboards, or analyses from these disparate data sources is very time intensive and usually put on the shoulders of only a few individuals within your company. What is the time spent by these people and what is the opportunity cost of them not completing other tasks or projects?
The second issue that arises is the high-probability for misguiding information due to the time it takes to get the data to the decision makers. If you are manually processing data as mentioned above, the data is going to be at least a day old (typically longer). These are Key Results Indicators (KRI's) and already occurred. Meaning the time for action has passed and it is not proactive, which is the goal of BI & Analytics along the journey. Another issue that comes with manually pulling different data sources is human error and as soon as one person uncovers inaccuracies within the report, all integrity is lost.
Ask yourself?
Do you have other data sources, internal or external, outside of your Dynamics AX or D365 system?
Are you manually pulling reports, dashboards, and analyses daily, weekly, or monthly?
Are analyses provided timely to allow for action or course correction?
Dirty data 'in' is Dirty data 'out'
Over the past several years, we've worked with organizations in every industry that believe sinking hundreds of thousands of dollars into a 'Modern BI' software platform will fix their data quality issues…well unfortunately, it won't! As the saying goes "garbage in = garbage out."
If the data your ERP users are inputting isn't of the utmost quality, whether because fields aren't being filled in or filled in incorrectly, the BI & Analytics software is virtually worthless, except for mirroring the 'dirty' data.
Don't worry you're not alone, Microsoft Dynamics AX/D365 forums are riddled with posts about how getting the data out is difficult and quality data is an issue across the board.
If you can't trust the data at your organization or you are going to meetings and several people have different numbers for the same metric, you are probably experiencing this problem and it's a sign you need a data governance strategy aligned with your BI platform.
AND (key AND) before you implement a BI platform, you need to follow implementation best practices to ensure data quality is a top priority before rolling out the platform and losing any chance of high user adoption AND ROI of your BI & Analytics purchase.
Ask yourself?
Do you trust the data coming out of Dynamics AX or D365?
Have you experienced different versions of the truth at a recent meeting?
What's causing poor data quality?
You are tracking KRIs, but not KPIs
A common misconception, well-known by those in the Business Intelligence world, is that Key Results Indicators (KRIs) and Key Performance Indicators (KPIs) are not the same thing.
Let's start with defining each. Key Results Indicators, or KRIs, are measuring what already happened in your firm and while great for benchmarking and showing progress, are not meant to provide direction. Think of KRIs as reactive. On the other hand, Key Performance Indicators, or KPIs, tell you what could or should occur based on based on current events within your operations. Think of KPIs as proactive.
KPIs are what an organization should be making decisions on where and how to compete in their industry. They are 'forward-looking' in nature and meant to assist Executives and Management with managing the direction of their company.
Ask yourself?
Are you only tracking KRIs and not KPIs?
Has your organization done a workshop to define what KPIs drive your companies success?
Do you have the right data, from all data sources, to even define and measure your KPIs?
Performance: "It takes 30 mins to pull a report, so I grab lunch or coffee while it's running…"
We can't count how many times we have heard BI users say they query a report or analyses with large transactional data sets and 'go grab a cup of coffee while it's running'.
Traditionally, Microsoft Dynamics AX users built a multi-dimensional data warehouse with cubes utilizing the SQL platform set of SQL Server Integration Services (SSIS) & SQL Server Analysis Services (SSAS), to organize their data for users to pull reports, dashboards, and analyses. While this was a great approach for organizing data, it was a bear for performance due to the fact it's moving data multiple times and replicating values. And while there are means to drill-down to transactional-level details in this set up, it's best for analyzing aggregate data sets and performance starts to lag more and more as the data grows.
The latest approach, is an InMemory model, that allows users to grab data directly from a data source and build your 'enterprise data model' on top of that.
Microsoft calls this the Tabular model and has this to say: "Tabular models are created in SQL Server Data Tools (SSDT) using the Tabular model project template. The project template provides a design surface for creating semantic model objects like tables, partitions, relationships, hierarchies, measures, and KPIs.
Tabular models can be deployed to Azure Analysis Services or an instance of SQL Server Analysis Services configured for Tabular server mode. Deployed tabular models can be managed in SQL Server Management Studio."
Another sure-fire way to kill end-user adoption is to give your business users a BI platform that takes forever to run a report, dashboard, or analyses (especially those impatient sales people 😊).
The way in which you model your data on the back-end, keeping performance and scalability in mind, is the foundation for the presentation layer for whatever front-end visualization tool you have – (PowerBI, Tableau, TARGIT, Excel, etc. etc.).
Ask yourself:
How long does it take to pull a report with lots of transactions?
Are users complaining about access and time to get the data they want?
What is your current approach to Enterprise Data Modeling and is it scalable as your data grows every day?
Are end users comfortable with data model and know how to build accurate reports?
Many companies struggle with getting the power of BI in the hands of everyone in the organization that could benefit. And this could be for several reasons. The first, and most common, is that many users don't understand the context of the data and therefore take inappropriate actions. The second is security and ensuring the data doesn't get into the wrong hands. The third is the BI tools in place don't align with the varying skill sets and needs of the people at your organization.
Security around Dynamics AX and D365 is addressable and a plethora of ways to address this via Microsoft tools out of the box (OOTB) or 3rd party solutions.
The missed opportunity with having a BI & Analytics platform that can only be utilized by a few people or departments is there are people that need these tools to make better decision throughout the organization. Due to the complexity of the back-end and front-end tools for Dynamics AX and D365, IT or expert Analysts are generally tasked with holding the keys to the castle when it comes to BI. This always creates a bottleneck as requests are funneled through a single department or small subset of employees / contractors.
A modern BI platform will put the right BI tools in front of the right users, all while maintaining security and control around the data. You want to have your Enterprise BI & Analytics environment for the masses and a self-service platform for those Advanced users that are prepared to push the envelope and combine data from multiple sources.
Ask yourself:
How many people in your organization regularly utilize BI & Analytics for decision making?
Can you think of users that ask for more access or consistently ask to build this or that report?
How many BI tools do you have and if more than 1, are they leveraging similar data points?
If your organization is struggling with any of the above topics, let's have a conversation. enVista's business intelligence and analytics team combined with industry experts in supply chain and transportation can help ensure your data strategy and BI and analytics platform are aligned with your business goals and objectives.