We had some great white paper published in 2018, here's a look back at some of our favorites!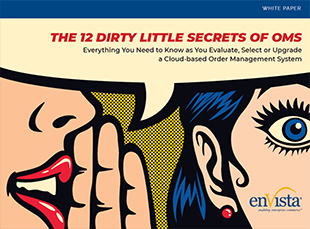 12 Dirty Little Secrets of OMS
Everything You Need to Know as You Evaluate, Select or Upgrade a Cloud-based Order Management System
In the age of Amazon and in the face of mounting customer expectations, retailers must rapidly enable agile, personal unified commerce. A next generation order management system (OMS) is critical to the customer experience and makes the difference between thriving and merely surviving in today's digital world.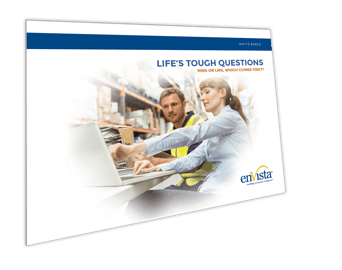 Life's Tough Questions – WMS or LMS, Which Comes First?
For years conventional wisdom dictated that a WMS should be implemented prior to an LMS due to the "mission critical" nature of the application. Recently LMS-first proponents have strengthened their arguments to make that a viable course of action as well. However, a hybrid approach that uses the common ground of both to implement them simultaneously might prove beneficial to your organization.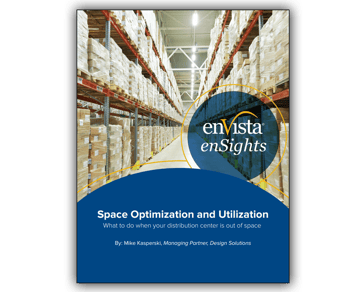 Space Optimization and Utilization
What to do when your distribution center is out of space?
Distribution center (DC) space is a finite resource. Creating greater capacity and "finding" new space within your existing DC is often highly strategic. The option is far less expensive than expanding or building a new facility.
If you are running out of space in your distribution center, read our white paper to discover:
Common ways to create more space and capacity in your DC
When and why DCs run out of space
Where to look for more space in your DC
How to evaluate the best long-term approach for your business
And more!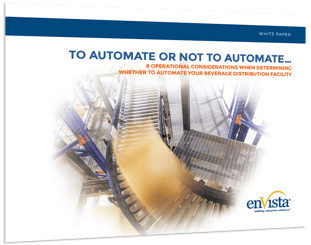 To Automate or Not to Automate…
8 Operational Considerations When Determining Whether to Automate your Distribution Facility
Today, distributors continue to search for meaningful ways to increase productivity in their distribution processes, lower operating costs, and differentiate themselves in a crowded market by accommodating fickle consumer taste paired with frequent launches of new products.
So how are the most successful companies winning in this fiercely competitive environment? Through automation.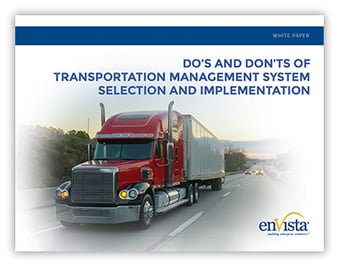 Do's and Don'ts of Transportation Management System Selection and Implementation
Studies have shown that a transportation management system (TMS) yields 6-8 percent savings on transportation costs – yet it is only being taken advantage of by 30-35 percent of companies! Supply chain execution software selection and implementation can be a daunting task for some companies, but there are several "do's" and "don'ts" that can ensure the project goes smoothly.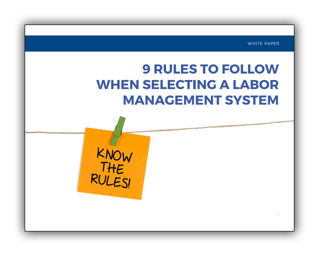 9 Rules to Follow When Selecting a Labor Management System
What approach should you take to select an LMS that ensures a sound investment and brings your organization to the next level of performance?
A Labor Management System can reduce costs from 10-30 percent when deployed with detailed Engineered Labor Standards (ELS). However, improvements made through process changes are only as successful as the people working to make those changes.
If you are considering implementing an LMS, read our white paper for the nine rules to follow during an LMS evaluation and selection process that will help ensure a successful project go-live and maximize results.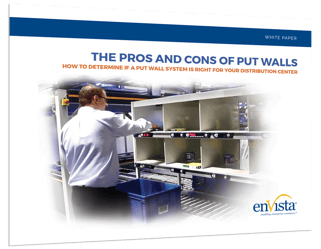 The Pros and Cons of Put Walls
How to Determine if a Put Wall is Right for Your Distribution Center
Put Walls have become an important element in many retailers' order fulfillment strategies in an effort to reduce errors, increase efficiency and speed up order fulfillment time.
Put Walls can be extremely useful in the right operations. Their scalability allows for companies to utilize them in different ways throughout the year depending on the throughput demand level. Ancillary technologies such as pick to voice, pick to light, and AS/RS can be used in conjunction with the Put Walls to add increased productivity and provide significant ROI.
10 Tips for Successful Incentive Plans
Incentive plans are highly effective to motivate and reward desired behaviors. These programs are win-win for both the organization and individual employees. The 10 tips in this paper will help ensure your incentive program readily delivers intended labor productivity improvements and that your organization quickly adapts to, and delivers against, new guidelines.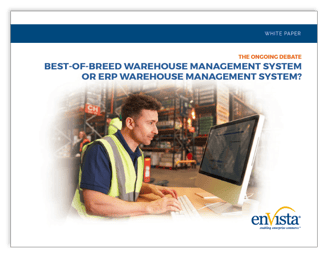 The functionality gap between ERP and best-of-breed Warehouse Management Systems (WMS) is shrinking as ERP systems continue to evolve with new capabilities. While a best-of-breed WMS was the clear choice a few years ago, there is no longer a clear winner between best-of-breed and ERP systems.
In this white paper, you will learn the difference between best-of-breed WMS and ERP warehouse management systems, as well as other areas of consideration.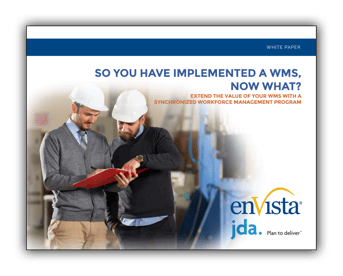 So You've Implemented a WMS, Now What?
Extend the value of your WMS with a synchronized workforce management program.
Organizations that have implemented a tier-one warehouse management system (WMS) are typically on the right track toward improving supply chain efficiencies and cost savings. However, you can quickly and significantly extend the value you receive from your WMS by integrating a workforce management program. In this white paper by enVista and JDA, learn how to extend the value of your WMS with a synchronized workforce management program.
Click here to check out some of our great content from 2017 and 2016, too! Stay tuned for what's to come in 2019!