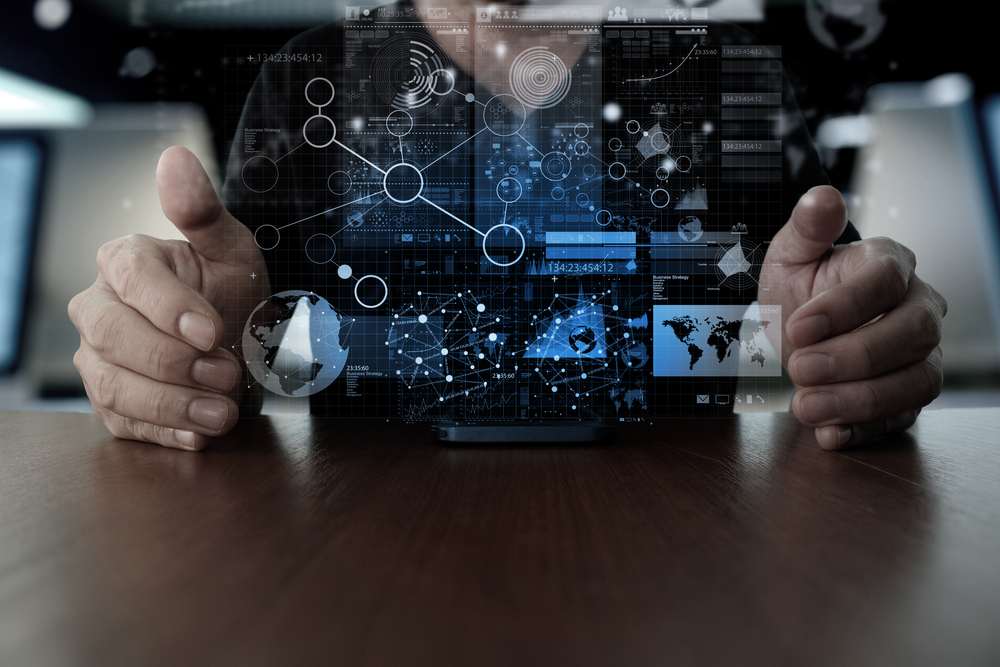 Business intelligence (BI) programs continue to grow rapidly in quality and scope reflecting the proliferation of digital data. IDC estimates a 26 percent five-year compound annual growth rate (CAGR) of the data created, captured, copied and consumed in the world through 2024.
BI is the key enabler combining data mining, data tools, analytics, visualization and collaboration to convert data into insights that help organizations make better, more data-driven decisions at speed. If data really is the new currency, then certainly BI is the mint. For example, according to a Forrester Consulting Total Economic Impact™ (TEI) study, users deploying Microsoft Power BI had a potential return on investment (ROI) of 366 percent.
While there is gold in those digital hills, it is important to explore several important considerations before implementing your BI program that will greatly improve your chance of hitting the BI mother lode.
Define Your Stakeholders
In today's era of "data democratization" many organizations seek to empower employees who need insights by using a self-service approach that does not require assistance from IT or data analysts. This approach not only helps stakeholders to be more self-sufficient; it also helps optimize the productivity of IT staff, data analysts and data scientists. These data scientist skill sets are in such high demand that around 11.5 million data scientist jobs will be created by 2026 according to the U.S. Bureau of Labor Statistics. With that kind of skill shortage, creating a self-service model for BI makes sense for many companies.
According to the Forrester Total Economic Impact™ analysis on The Total Economic Impact™ Of Microsoft Power BI, Power BI users saved an average of 1.25 hours per week because of faster access to important information. The report noted, "business users across many different roles became more efficient because they were not waiting for reports to become available or for a centralized data analytics team to complete new data analytics projects."
To get the full benefits of data democratization, it is important to define how many users and what kind of users will need to utilize BI. For many of today's digitally enlightened organizations, data has become central to the success of many roles. For instance, BI can aid the sales cycle, prioritizing everything from what clients and industries to serve to what inventory is available to promise. In the finance department, BI can help inform quarterly business analysis and sales and operations planning. In HR, BI helps to develop competitive compensation packages while analyzing the full the value and cost of human capital. Senior leadership may want their own dashboards to measure growth, operational efficiency, resource utilization, cash flow and more.
By understanding which organizational entities need BI and how they plan to use it, expectations can be managed and the resulting BI solution can be more accurately scoped, including defining the required infrastructure.
Define Your Infrastructure
Once stakeholder needs and rules of engagement are defined, it is time to consider your infrastructure. This is critical, as many BI projects fail mid-stream due to performance issues – either the backend performance is too slow and the data refresh unacceptable, or the front-end experience for the users is too slow, such that adoption levels never reach critical mass. It is important to understand how your infrastructure will make the right data to the people who need it - securely and at the right time.
As BI solutions mature and data is continuously added into your BI infrastructure, scaling the hardware to adequately manage all this data should always be a top priority. While some organizations will still prefer an on-premise solution, the majority of users today move to the cloud for better performance, easier maintenance and scalability.
Analyze the Need for a Data Warehouse
An important part of your infrastructure definition is prioritizing the most critical data sources to be integrated early relative to data sources that can be integrated in the future. This analysis will help determine if a data repository is required for your data.
If the real requirements are pretty basic, such as simply connecting a handful of internal data sources and reporting on lagging indicators, the need for a data warehouse may not be a priority. Most commercially available BI tools are fully capable of connecting typical amounts of data and integrating them together for reports and dashboards. For working with larger datasets from an ERP system, CRM system, social media, mobile data and other business applications, having a data warehouse can greatly improve security and performance.
In addition, using a data warehouse helps ensure having that elusive single version of the truth for reporting. It also facilitates better collaboration, with the additional visibility from multiple joined data sources in reports and dashboards.
Summary
Gaining the power of self-service business insights at enterprise scale can offer many organizations an excellent return on investment. Before getting started however, it is imperative that the needs of the stakeholders are front and center, which will help define the right infrastructure. By managing the costs, complexity and security risks of BI solutions, there really is a pot of gold at the end of the rainbow.